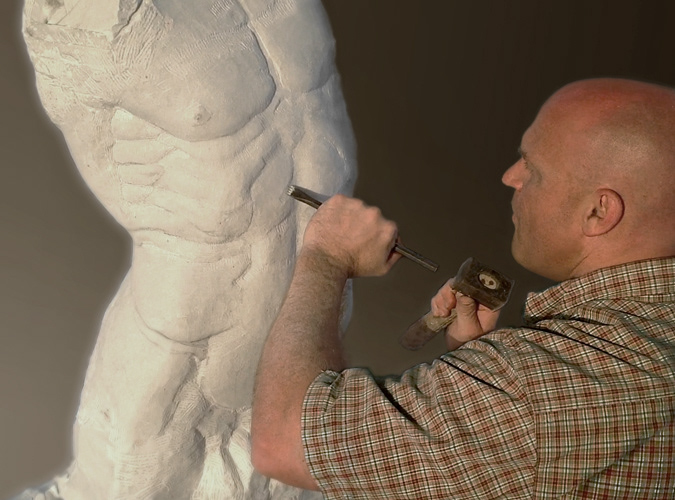 Joseph F. Brickey Joseph graduated with a BFA from Brigham Young University in 2000. He spent over a decade studying independently from coast to coast, as well as in Europe and Scandinavia. 
After many years as an award-winning figurative painter, he decided to pursue a study of sculpture and moved his family to New York. He completed his MFA at the New York Academy of Art in 2012 and was awarded a residency to study stone carving in Carrara, Italy. 
This new direction in sculpture has now become essential to his artistic expression and purpose. He currently resides in Utah with his wife and seven children. 
Joseph paints in a style reminiscent of the old masters, using classical form and composition to create art filled with symbolism. He believes that "art should both measure up in the museum and capture the common heart. The greatest art is that which generates the greatest good."