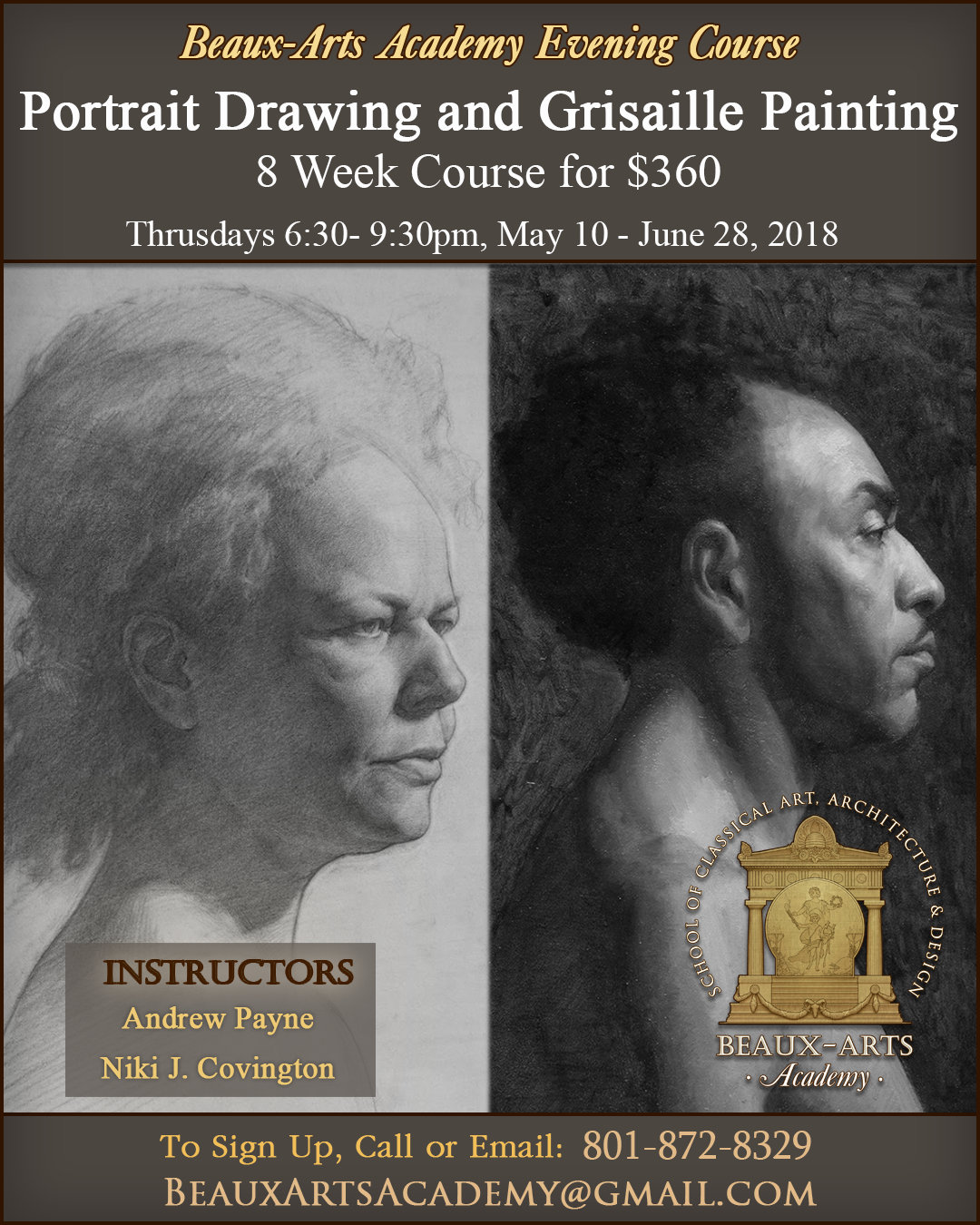 The class will take students through the process of achieving an accurate portrait drawing to, when ready, transferring onto a canvas, then using both open and closed grisaille methods to achieve a monochromatic painting that will serve as an underpainting for full color painting. 
This traditional method introduces the initial process of going from sketch to a fully realized painting that is helpful for any artists working in the traditional paradigm. No prior drawing or painting experience is necessary. Less experienced students may be advised to stay at the drawing stage.  
Current enrollment is limited to 10, on a first come basis. A list of materials will be given upon sign up.